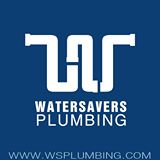 Search your local listings, and you'll find a litany of plumbers. Running water is a necessity , so it's tough to thoroughly research the reputation and qualifications of each plumber on the list. In most cases, you're going to call the company that is first to return from your google search. Let me lighten the burden and alleviate any pain you've suffered in the past when finding a plumber.
Our latest Black Business of the Week is Water Savers Plumbing, an Atlanta-based, family owned business, that has been delivering stellar commercial and residential plumbing services since 1986. CEO and Founder, Ernesto Caesar, is a licensed master plumber with over 30 years of experience. Since their inception, Water Savers Plumbing has always had 100% customer satisfaction. They are committed to solving your problems the first time.
As with most of our featured businesses, IABB can vouch for Water Savers Plumbing's level of service and professionalism. Please create a profile in your smartphone with this number - 770-929-8171 - and call them for your next plumbing request.
Water Savers Plumbing
770-929-8171