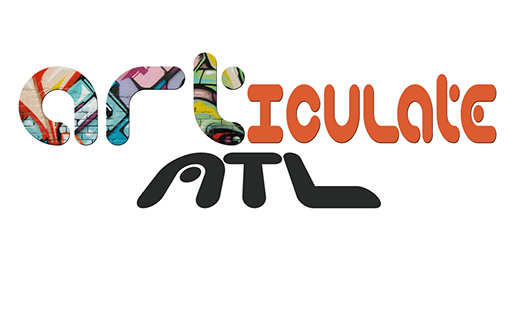 Attention Ladies and Gentlemen, the art event of the year is quickly approaching. ARTiculate ATL 2017, co-hosted by Ball-n-Co, LLC and Urban Art Expression will be held at the Mason Fine Art Gallery on Saturday, July 22nd from 7 pm to 11 pm. The IABB team has been a consistent supporter of this event. The guest list has progressively increased with numbers exceeding 600 attendees in 2016.
ARTiculate ATL is an annual urban art social event that merges the visual arts such as painting, photography and graphic design with an eclectic mix of music. The event brings art and culture aficionados together to celebrate modern art in all its many forms. This event gives 33 local & emerging professional artists a platform and opportunity showcase and sell their works of art while also allowing attendees to view live art demonstrations. Popular DJs such as Speakerfoxx, Solomon and Sed the Saint will also be showcasing their skills in front of the urban professional and art enthusiast from diverse backgrounds.
Proceeds from the event benefit The UAE Youth Artists Program - a program that exposes youth in the city to Atlanta's artistic side. This program is a non-profit, 501c3 organization dedicated to bridging the artistic exposure gap for those artistic youth in Atlanta, many of which are not exposed to art in a traditional classroom. This is done by allowing them to experience art through trips to the High Museum as well as walking around the Castleberry Hill art district and educating them through camps and individual workshops outside of the classroom.
On Thursday, July 20 from 7:00 to 9:00 pm an inaugural ARTiculate Art Panel, featuring Miya Bailey will be hosted at NOTCH8 Gallery. Come out and enjoy complimentary cocktails and enagaing discussions about all things Art. This event is FREE via Eventbrite.
For event details please visit: www.ARTiculateATL.com. To purchase your ticket(s) for the event, please click here. Ticket sales will end Saturday, July 22nd. Your ticket includes free drinks all night as well as light appetizers from 7 pm to 10 pm.
I look forward to attending this event every year. Each year, the event continues to achieve higher levels of sophisication. If this will be your first time attending, I encourage you to purchase your ticket(s) today to avoid missing out on a worthwhile experience. I'll see you there!