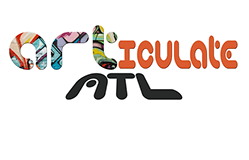 ARTiculate Atlanta held at ADAC (Atlanta Decorative Arts Center) was organized and hosted by Urban Art Expression and Ball-n-Co LLC . It was one of the better art show events I've attended.
This event showcased pieces from over 30 emerging professional artists such as Chris Williams, Ruby Chavez and Christian "Su" Smith. I thoroughly enjoyed walking through the venue, viewing the exhibits and listening to each artist's interpretation and inspiration for their pieces.
I'm a novice when it comes to art, so it was great mixing and mingling with experienced art lovers. While walking through the venue, I listened to DJ Speakerfoxx, as she demonstrated art through music. Her mastery and mixture of new school and old school rap/hip hop was impressive.
Two of the organizers, George and Eshoe Galbreath of Urban Art Expression, did a phenomenal job putting this event together. With a little encouragement and support, we may be able to convince them to organize similar events more often. It's also refreshing to note, that part of the proceeds will benefit the UAE Youth Artists Summer Program.
I encourage you to keep Urban Art Expression on your radar and attend the next ARTiculate Atlanta event. I know I will!!!
IABB Team - Mike, Lee & Joe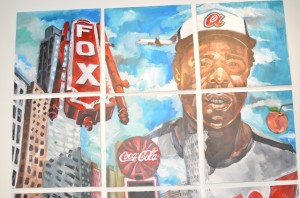 Featured piece by Chris Williams - www.artbychriswiilliams.com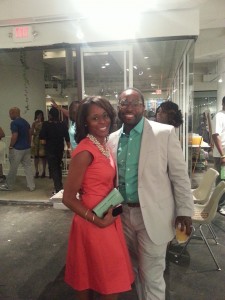 Co-Organizers: Esohe and George Galbreath of Urban Art Expression