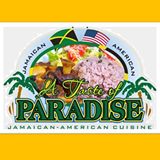 When was the last time you had authentic Jamaican food? Look no further. If you find yourself in Lilburn, Georgia do yourself a favor and stop by A Taste of Paradise, owned by Jamaica native - Niccole McIntyre.
A Taste of Paradise specializes in authentic Jamaican cuisine including - jerk chicken, jerk pork, brown stew chicken, curry chicken, and curry goat. Members from the IABB team can personally attest to the quality of the service and the food at this establishment.
Please visit their Twitter Page to stay up to date on specials.
If you happen to support this business as a result of this post, please mention you were referred by I Am Black Business.
Thanks and continue to support black-owned businesses.